Treatment Programs Specializing In:
Serving the whole person, not just the symptoms. In all of our programs your comfort, privacy and long-term success are paramount.
Anxiety & Stress Disorders
Anxiety disorders are the most common psychiatric illnesses affecting children and adults. When you experience anxiety that is persistent, seemingly uncontrollable, overwhelming and disabling you may have an anxiety disorder.
Mood Disorders
Mood disorders represent a category of psychiatric disorders in which the underlying problem primarily affects a person's persistent emotional state or mood. Mood disorders are made up of depressive types and bipolar types.
Resiliency, Coping and Wellness Training
Resilience can help protect a person from various mental health conditions, such as depression and anxiety, and most importantly this training improves the quality of life. Resilience can also help offset factors that increase the risk of mental health conditions, such as being bullied or previous trauma.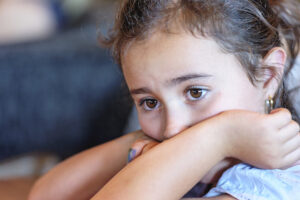 Youth Services
Children and adolescents experience normal problems of growing up due to pressures of social media, school, socializing, self esteem or family. Our youth services provide assistance in dealing with educational, social, and vocational issues.
Trauma Center and Resiliency Program
The trauma center and resiliency program provides mental health treatment and consultation services to victims of trauma. We have highly trained psychologists and psychiatrists in the field of trauma therapy ready to help.
Contact Us Today for a Confidential Assessment.
Call 561-496-1094
What We Treat
The Center for Treatment and of Anxiety and Mood Disorders specializes in treating a wide variety of disorders including:
Types of Therapy
The Center offers cutting edge therapy designed to get you on the road to a speedy recovery. We will help you to learn how to live your daily life free from the fears or compulsions that inhibit you or your child's ability to complete each day's tasks.
More Ways to
Get Help Now
We offer cognitive behavior therapy, psychodynamic psychotherapy, mindfulness meditation, group therapy. and medication. Depending on your needs, here's how you can get help now:
Online or Phone
Therapy
For individuals around the country or those wanting help from the comfort of your own home, we offer therapy via Facetime, Skype or phone.
In Person
Treatment
We have professionals available 7 days a week. Our offices are conveniently located in the Boca/Delray area.
Intensive Weekend
Programs
For those who prefer a more short-term approach we offer weekend sessions for individuals or groups. Perfect for those with a less flexible work schedule.
Contact Us Today for a Confidential Assessment.
Call
561-496-1094

or

Fill out the Form Below.